One of the many reasons I couldn't be more confident that I will never get tired of helping others sell houses and buy homes is the fact that we all have different wants, needs and taste, and that makes every situation unique. We can probably count the stages of life and the various big picture living situations on one hand, but it's the abundance and variety of our wants, needs and taste(s) that make the work I do so fun and interesting.
It is for that reason that my preferred approach to helping others shop for homes is to keep my mouth in the shut position (most of the time) other than to ask some questions about the wants, needs and taste of those I'm helping, to listen carefully, and to take good notes.
For some people, there is nothing more important than having a parcel of land that is large enough to use to raise chickens, cattle, or other livestock, and they may not care the least bit about things like commute times or walking paths. For others, it's good schools, parks, and perhaps even proximity to attractions like water parks, skate parks, BMX tracks, trampoline parks or other places those of us with children may like to frequent.
This is a picture of some cows in a field. If seeing it makes you feel like singing along to Rock Island Line by Johnny Cash, simply click on it, and you'll be provided an opportunity to do just that. 
For another group of people, there may be nothing more important than quick and easy access to downtown, incredible views, or NEVER doing yard work again. If those things resonate with you, and align with the desires you have for your next home; you'll want to check out The Aspen Lofts in downtown Boise. I spent part of the afternoon there today, checking out a few of the condominiums that are currently available, and I was very impressed!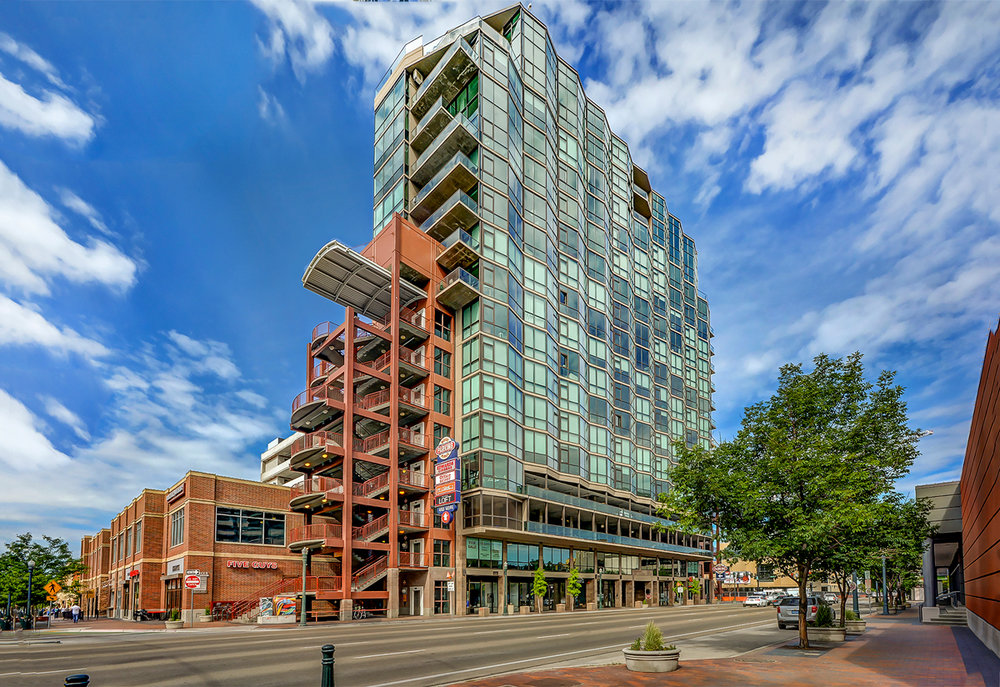 Incredible photo of The Aspen Lofts in downtown Boise lifted from the internet and used without permission. If it is yours, and you'd prefer that I not use it, let me know and it will immediately be replaced with another that isn't quite as incredible. 
The Aspen Lofts are located at 851 North Front Street in downtown Boise, which is just to the east of "JUMP" (Jack's Urban Meeting Place), just west of The Grove Hotel and Century Link Arena, and right in the "BODO" District. Some of my own favorite nearby attractions include: Bodovino, Five Guys, The STIL, The Knitting Factory and Trader Joe's.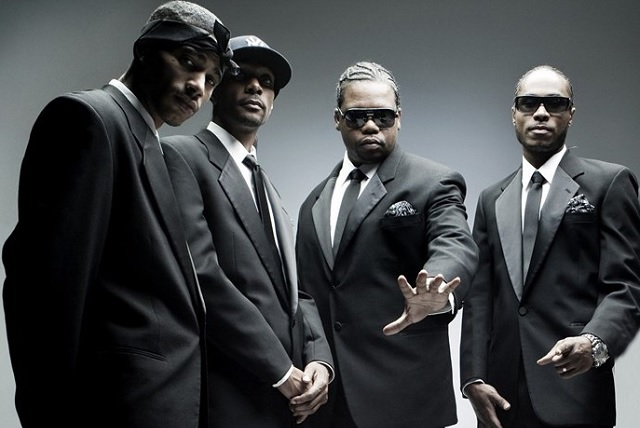 I'm not sure who's who, or why there are five, but Bone Thugs-N-Harmony will be playing at The Knitting Factory on February 16th 2020. Those interested in purchasing tickets can conveniently do so upon clicking on the photo. Prices range from $29.50 – $100.
The first of the Lofts that I visited this afternoon was #907. It's a 1,387 square foot 2 bedroom 2 bathroom condo on the 9th floor. Other specifications and photos can be found by clicking RIGHT HERE. I took some photos as well during my visit, and they can be seen below.
For thousands of people, that stretch of pavement you see below marks the beginning of (what can be) a very long and slow drive home from work each weekday. Those at The Aspen Lofts have a short elevator ride home from Front Street below.  
The foothills, and other buildings that make up the Boise skyline (including the state capitol building) make for breath-taking views, right from the comforts of home. 
In addition to the incredible views and how nice these places are; another thing that really struck me during my visit was how quiet they are. You're right in the middle of the hustle, bustle and excitement of the city, but yet you can't hear any of it, and you truly feel "at home" and in an incredibly peaceful setting.  
It's difficult to capture just how nice these condominiums are with my phone, but this is a look in to one of the bedrooms in #907. Coincidentally, you can call or text me any time at (208) 907-5407 to schedule a private viewing. 
I wanted to capture more of the features these condominiums offer, but couldn't stop myself from turning my focus toward the many windows and the views they provide. This shot shows much of the kitchen, part of the living room, and the glass door in the middle of the frame at the top that leads out to the balcony; 9 stories above Front Street. 
The next Aspen Loft condo I checked out this afternoon was #901. It's a 1,183 square foot 2 bedroom 2 bathroom unit, also on the 9th floor. Additional information and better photos of the condo itself can be seen by clicking RIGHT HERE.
Did I mention I couldn't get enough of the views from these places? 
This is the view from #901 facing to the east, and looking up Front Street and past the Grove Hotel on the left. Off in the distance, you can see a crane and some more commercial development taking place. I once heard current Boise Mayor Dave Bieter joke that the "crane" was his "favorite bird". 
This photo wasn't taken from inside any of the units, but from a balcony off of the hallway on the 9th floor that leads from the elevators and stairwells to each condo. This is the view to the south, out over the attached parking garage (which features gated parking for residents) and down into the center of the BODO; the intersection of 8th & Broad. 
The third and final Aspen Loft condominium I viewed this afternoon was #1204; a 1,641 square foot 2 bedroom, 2 bathroom + a den unit on the 12th floor. Only three stories closer to the clouds than the other two I checked out, but the views were noticeably more impressive (and humbling). I've included more phone photos below, but specifications and better photos can be seen by clicking RIGHT HERE.
The shot above and below are from the master bedroom in #1204. Again. The photos from the listing provide a much better view of the condominium itself…
This is the balcony off of #1204. Twelve stories above Front Street.
I was able to capture the edges of the fireplace and TV in the living room as I marveled at the view to the northeast. Front Street is down the hill from the capitol building, but from 12 floors up; you're looking straight across at it. You can see its dome in the center of the photo toward the top.  
This is part of the other bedroom, and the view overlooking JUMP (among many other things) to the west. 
This is a closet of sorts off of the second bedroom, complete with a desk for doing homework in the window looking out over Front Street. I did my best to keep my cool during the little bit of time I spent in this room, as there were some classy female agents present who were clearly accustomed to being in high places, but I will admit that the view had me feeling as much like a little girl as the decor… 
Three times four, three times four… 
Here's a better shot of the living room. 
Thank you very much for stopping by my website to check these amazing condominiums out!
The units that I visited today, and that are featured above are some of the most spacious and appointed available, but there is also a much more affordable studio with one bathroom currently available in the same convenient location, and that is also very nice for a mere $279,000! That one can be seen by clicking HERE.
If you or someone you know would like to see these, or any other Treasure Valley condo in-person; please don't hesitate to call or text me any time at (208) 907-5407. I'll be both thrilled and honored to help you out in any way that I can!
Sincerely,
Trevor